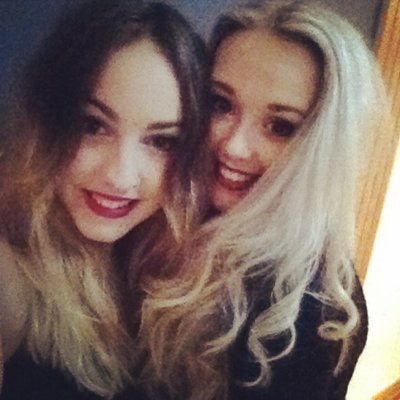 Left Vannessa Rodgers right Holly Murray.
Hello everyone! I have been So excited for this blog post. Incase you hadn't guessed by the title this is the second installment of my interviews. (you can read my first one
here
). Any who the reason I was so excited for this one is because it is wtith two of my favourite youtubers Holly Murray and Vannessa Rodgers better know as 96onedream.. Vannessa and Holly are two 18 year old friends from Newcastle. It was by complete chance that they agreed to do this interview after wanting to do another one I decided on these to lovly girls and I couldnt be happier that they agreed to do this (thanks for the follow by the way) If you have been reading my blog for a while you would have seen me mention them in
this
blog post. I stumbled upon these two girls almost a year and a half ago after scrolling through youtube looking for a good cover of Ed Sheerans gold rush. Who did I happen to come across? Only these two lovely girls of course. The girls have done incredibly well.They first met as friends when they went to theatre school together. It all started back on the day of the royal wedding (April 19th 2011) When Vannessas drunk father suggested they put singing videos up on facebook. Youtube followed shortly afterwards. Since then the girls Youtube chanel has done extreamly well racking up over 40,000 subscribers and 3 million views! But it doesnt end there not only have they atracted the atention of thee Cher Loyd but they were recently discoverd by Inception (mastermind behind Pixie Lott) and signed a recording deal. They are currently working together to release there very own E.P . Which Im sure not only myself but fellow dreamers are so excited to here. So without further ado I give you my interview with 96onedream.!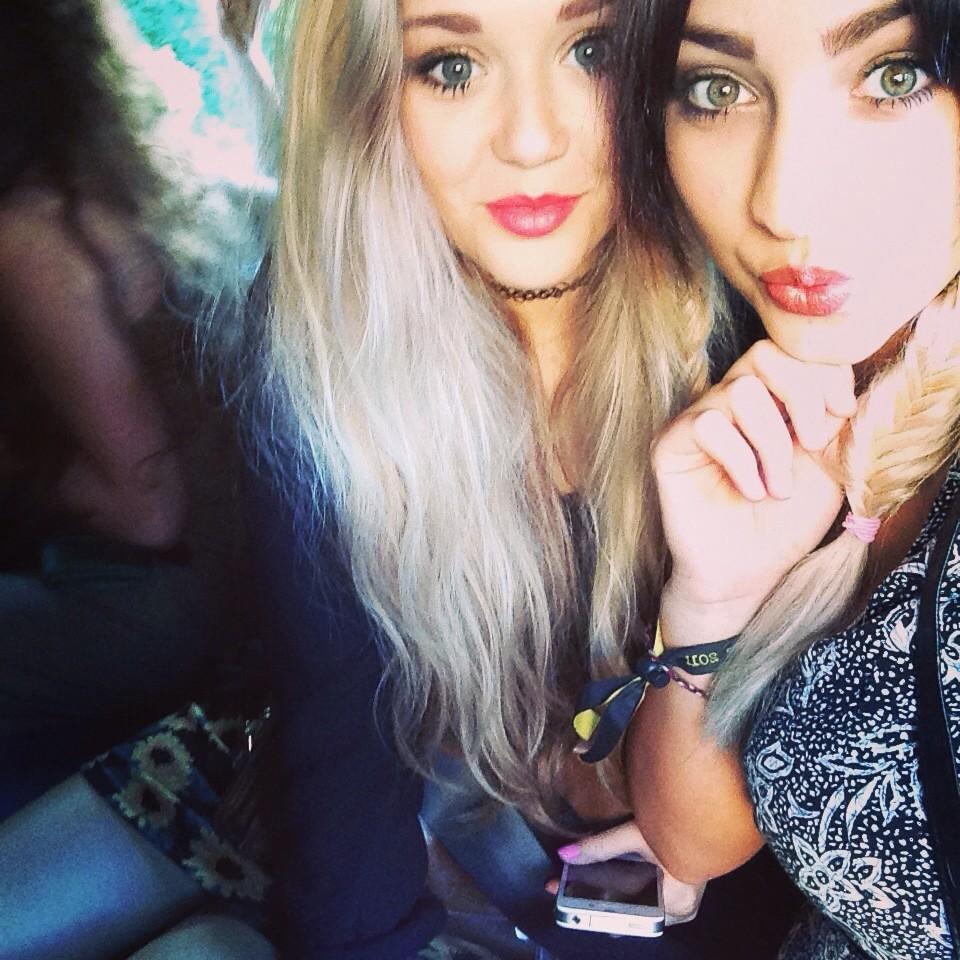 what made you want to start singing together?
We used to compete at dance competitions and we got given a duet together when we were about 11. We did 'You're the one that I want' from Grease. Vanessa was Danny and Holly was Sandy. Thats when we did our very first tiny little harmony. It was quite funny how bad the overall performance was but we really enjoyed singing together. We had the duet for two years then when that was over we realised we missed doing it a lot. Getting the duet was what made us close. We weren't in very many of the same dance classes but we were in the same friendship group and from then we just became best friends.
Meaning behind the name Dream?
We were a bit stupid and young when we picked the name Dream and we soon didn't like it. Our youtube channel was named '96Onedream' because 'Dream' wasn't available. When we got signed up with Inception we knew it couldn't be Dream and our producer said we should go with '96Onedream' because its weird and not like anyone else's name. The 96 part comes from the year we were born in.
who is your biggest inspiration?
V- My dad is mine because he is a musician and without him i don't think i would have the confidence or help i needed to learn instruments or get up on stage.
who are your favourite artists?
V- Jake Bugg because of the guitar riffs and production of his music. (holly doesn't like him)
how did inception discover you both?
Ryan who works for Inception discovered us on youtube when we were 15 and we did an audition with him over skype. He seemed to really like us but thought we were to young and too far away. He gave us loads of tips and we took them all on board. He emailed us a few times after the Skype call but after that we didn't hear from him. Randomly just after we turned 17 he emailed us asking us to go down to London and spend a day in the studio. He said he had been keeping an eye on us and just waiting till he thought we were old enough. After that he decided he definitely wanted us to sign the contract so thats where we are now.
when will This is the sound be released?
This is a question that is up in the air. The video should be out soon. We are filming 2 videos in the middle of september down in London with a film maker. One of them will be 'this is the sound' so hopefully it wont be long after that.
when will the new E.P be released?
Another question we don't really know the answer to. We haven't set a date yet but I'm sure it will be discussed when we see him next.
what's your favourite album by another artist?
when did you start writing songs?
We only started when we got signed with Inception. It didn't come naturally but we actually really enjoy it now.
when did you start singing?
We have both been singing since we were really young. We both have home videos of us when we were about 3/4 belting out songs at the top of our lungs. Holly was always in a paddling pool.
who would you like to be as famous as?
For us it's not even about being known by everyone in the world. If we had enough fans to do tours it would be the best thing in the ever. (but who doesn't want to be as famous as Beyonce haha)
when did you start playing guitar?
V- My dad started teaching me guitar when I was 7 but at that time i was more focussed on dancing and it slipped away. I've only recently picked it back up again so i have a lot of work to do haha.
H- I've been playing air guitar since I was 3 and a half actually.
what was the name of the first song you ever wrote and who/what was it for?
The first song we wrote on our own was called 'Walking With You'. We wrote it for Ryan and recorded it in the studio. But it got ditched cause we didn't like it.
favourite song(s) ?
Mambo Number 5 - Lou Bega
Why Don't We Go There - 1D
Can't Remember To Forget You - Shakira ft Rihanna
V- Moments - 1D (actually want some of the words as a tattoo)
You and I (piano version) - 1D
Why Don't We Go There - 1D
Our joint fav song which we both cry at is 'For Good' from the musical Wicked. (its about 2 best friends) (CHEESE)
favourite memory of each other?
Too many we literally cant think of one haha. It's not really a memory but our favourite thing is performing to and audience cause we get all hyped.
celebrity crush?
I'd like to say a huge thank you to the two girls for agreeing to do this and for giving such good answers aswell! There origional track 'This is the sound' is also available for free download Ill leave the link below. I'll also leav the link to there twitter instagram and facebook incase you want to give them a follow1
Befor I bid you good bye I am going to leave you with my personal favourite cover of there She looks so perfect by 5sos.
Thanks for reading I'll be posting soon bye x